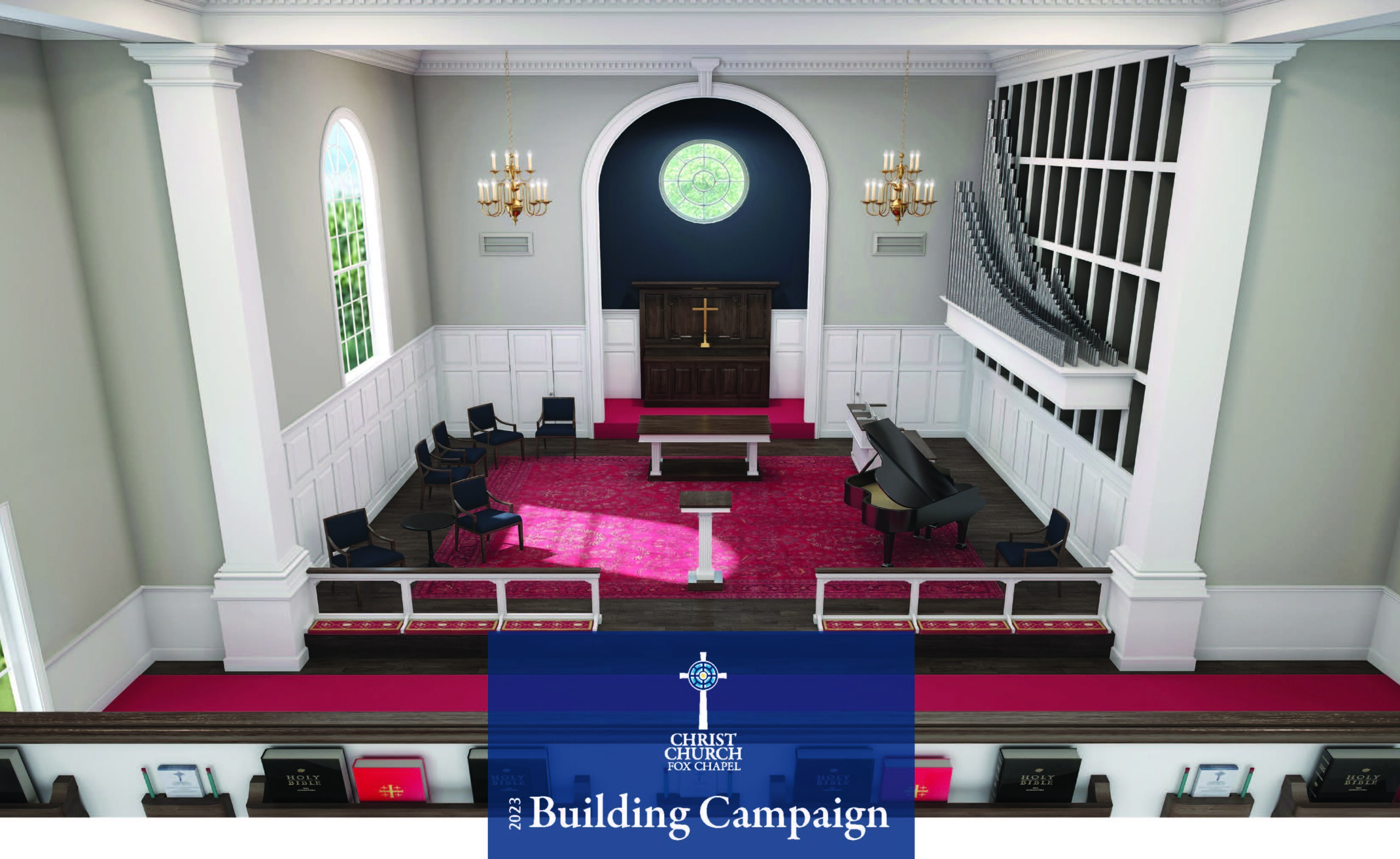 Thank you to everyone who joined the campaign!  The Building Campaign has officially ended and the Vestry is considering what our options are with the amount of funds raised. 
The earliest that building will begin is Summer of 2025 as we collect funds pledged. 
If you are new to our church family, or were for one reason or another unable to support the campaign,
it's  not too late to contribute!
Brochures with pledge cards are available in the Lobby
or you can submit your pledge electronically here:
Make a Commitment
---
Everything you need to know about our Building Campaign all in one place.
View the Brochure    |     View the Commitment Card    |    Building Campaign FAQ
---
The documents below, added regularly through our campaign, will provide more
insight into our vision and reasoning behind our desire
to make improvements to our building.
We strive to be good stewards of the resources that God has given us,
and to take care of our church home.
Introduction         Insight #1: Scripture         Insight #2: Accessibility
Insight #3: Faith        Insight #4: Generosity