There are many ways to serve at CCFC,
both within and outside of our community.
Our Service Team assists during Sunday worship services.
You can also serve outside of our physical building
by supporting one of our Major Mission Partners.
Short descriptions of our service opportunities can be found below—
if you'd like to join a team, simply click on the name of the team
to contact the leader!
---
The Service Team

The Bible teaches that we all have a role when we gather for worship.
There are five principal ways to serve within our church: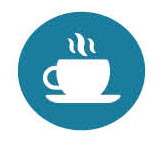 Coffee Ministry
is likely our most important service team.
Our Greeters are key to making a good first impression,
but our Coffee Ministers are key to making a lasting one.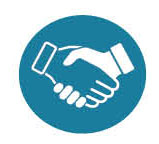 Greeters
make people feel welcome and comfortable.
They hand out service materials and give directions
to things that new people might need.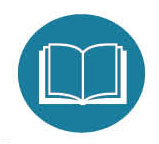 Readers
read the lessons or lead the prayers.
Because we believe in the priesthood of all believers,
we can all share in this ministry of the Word.
Servers
prepare the Lord's Table, serve the wine, and tidy up afterwards.
Holy Communion is a powerful and spiritual moment,
so it says a lot when the person serving you is a member just like you.
AV Ministry
refines the sound in the sanctuary and for broadcast.
This is our most technical ministry.
Want to know what each ministry involves before signing up to serve?
Read through our Service Team Guide.
---
Serving with Our Major Mission Partners
The bible also teaches us to care for the most vulnerable outside the church,
so we are pleased to partner with these four local organizations:
Urban Impact Foundation
reaches thousands of young people with the gospel
alongside education, athletics, and performing arts.
We partner with them by coaching sports, and tutoring in math and reading.
For information, talk with our Children's Minister Josh Gerdes
—he's an Urban Missionary serving UIF—
or visit their website.
Shepherd's Heart
provides housing, skills training, and
health support for homeless veterans.
We partner with them by collecting food and clothing.
Learn more about their volunteer opportunities on their website.
Uncommon Grounds Café
aims to reach the least, the last,
and the lost with the Gospel at bible studies,
through open mic nights, and a community garden.
We partner with them by joining in studies and events,
and serving in the café. Visit their website for more information
on their programs and for current volunteer needs.
Kairos Prison Ministry
brings Christ's love and forgiveness to prisoners and their families,
providing accountability, support, and prayer.
We partner with them by leading residential weekends in jail,
but there are other ways to be involved as well.
---
Other Opportunities & Your Gifting

Additional opportunities include the choir,
our senior bible study in Blawnox, and a local food bank.
For information on how to get involved with these groups contact the office.
If you would like to find out more about yourself
and how God has shaped you for ministry,
we can also meet with you to discern your spiritual gifts.
Contact one of the ministers to set up a time to meet
one-on-one to work through our Spiritual Gifts Tool.